Hair Transplant
for Women
FUE Hair Transplantation
DHI Hair Transplantation
Hair Transplant
for Women
FUE Hair Transplantation
DHI Hair Transplantation
Hair Transplant for Women
Women who have hair thinning or baldness problems want to perform a hair transplant, but they are very worried about this procedure. This concern is eliminated with Hairpol and successful hair transplantation is performed to correct unsatisfactory hair. Women get the hair look of their dreams with hair transplant for women, which is carried out most professionally by experts and professional doctors within the body of Hairpol.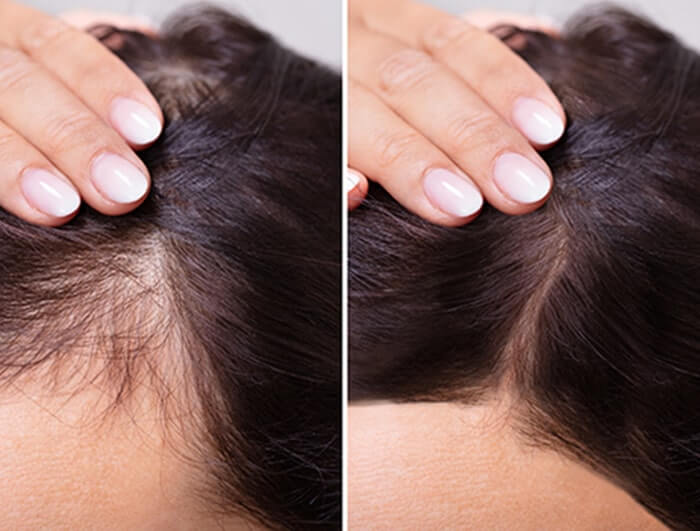 Hair Transplant for Women
You can get detailed information by contacting Hairpol experts without waiting to perform the hair transplant procedure reliably and comfortably and to get the hairstyle of your dreams. With Hairpol's expertise and professionalism, we bring back your hair, which is the building block of your beauty, to women!
Hair Transplant for Women FAQs
Before Hair Transplant for Women Procedure
There are some situations that women who want to perform the procedure before the procedure should pay attention to. If there is alcohol and cigarette use, it is necessary to stop this use at least one week before. Another important situation is that if there is a drug that always requires the individual to use regularly, the necessary information about this issue should be given to the specialist doctor. All the medical history should be declared correctly before the operation. The use of drugs or beverages with blood-thinning effects should also be suspended.
After Hair Transplant for Women Procedure
There are some situations that the patient should pay attention to after the procedure. The patient needs to stay away from excessive sweating and sun exposure for the grafts to adhere to the skin. In addition, swimming activities and strenuous sports should be avoided completely for at least two weeks. Paying due attention to the doctor's advice and interventions is also important for a successful transplant result.
Recovery Process and Hair Transplant for Women Results
The recovery process is considered to have started immediately after the transplant. The situations that will be experienced during this process and obtaining the result after the procedure are given in detail.
Swelling and redness may be found on the scalp in the first week, and this is temporary. After a while, the appearance of red dots and then crusting will occur.
After 10 days, this appearance will disappear, and the hair will start to grow.
With the first month, shock shedding will begin, and hair will fall out in the transplant area by the end of the third month. This process, of which about 80 percent will be shedding, is part of the recovery process.
At the end of the third month, new hair starts to grow stronger and thicker, and by the sixth month, a visible improvement is recorded.
After an average of twelve months, the hair's appearance regains its final appearance.
Hair Transplant for Women
Smooth Fue Hair Transplant Process Stages
Smooth FUE hair transplant, performed with Hairpol professionalism, ensures a flawless procedure and creates a painless and comfortable transplant process.It is possible to examine the detailed explanation of the Smooth FUE hair transplant stages in order.
Read More About Hair Transplant for Women
CONSULTATION
First, the individual who wants to perform the procedure should give detailed blood tests in the clinic before the procedure during the preliminary examination and the necessary examinations should be done. The transplant site is then determined, and an exact number is determined about the number of grafts required.
ANESTHESİA & HARVESTING HAIR FOLLICLES
Operation begins with smooth sedation and then the determined donor area and the area where the transplant will take place are anesthetized. In this way, the comfort of the patient is provided during the procedure. Then the grafts are collected from the donor area and kept in a special solution.
CANAL OPENING & TRANSPLANTING HAIR FOLLICLES
Hairpol experts offer two methods for transplanting hair follicles. Hair transplant for women performed using the DHI Method ensures that the grafts are placed in the required area without waiting. The graft taken from the donor area using a Special Implanter Pen is placed directly into the transplant area. When expert uses FUE Method the canal opening process is performed in the transplant area and grafts are placed into the opened canal
Persons Eligible for the Procedure
It is of great importance whether to be a suitable candidate for hair transplant for women. For this reason, preliminary examinations should be completed. When an individual has thyroid related hair loss or hair loss caused by iron deficiency then hair transplant wouldn't be the right solution. After the examination, all individuals who do not have a contagious blood disease and do not have serious health problems can perform this procedure. Individuals with problems such as heart disease and diabetes are determined by the decision of the specialist doctor to perform the procedure.
Which Methods are Preferred for Women Hair Transplants?
DHI Method
DHI is the most suitable solution for women who have mild sparse hair problems or want to perform a regional hair transplant. It creates a perfect result in hair transplant operations performed in narrow areas with a much more frequent transplant operation feature. With the DHI method it is also possible to make a transplant between existing hairs.
FUE Method
It is possible to say that the most suitable method for women with very sparse hair problems or even baldness problems is the FUE technique. Since many grafts will be collected from the donor area, planting all grafts one by one will not end in a single session, although it will take a lot of time.
Hair Transplant for Women Without Shaving
Shaving, which is the fearful dream of women, is no longer valid for hair transplant for women! Hair shaving, which caused many women to give up on hair transplants, is now a thing of the past. The hair transplant process, which is carried out with the expertise of Hairpol and which is a great advantage for women, is hidden by other hairs and is not visible. In this way, it is ensured that women can continue their social life without fear. With unshaven hair transplant for women, we offer the desired hair look and a completely different style for you women at Hairpol!
What causes hair loss in women?
One of the main points that make up the style of women is hair, and in some cases, although the hair structure may change, hair may fall out. After these situations, hair problems occur in women that create a great lack of self-confidence and prevent aesthetic appearance. Hairpol experts provide solutions to these problems and perfect hair appearance in women with hair transplants for women. So, what are the reasons for the emergence of such problems on the hair, it is possible to see below:
Hair loss due to hormonal problems
Hair loss due to insufficient nutritional needs,
Hair loss due to stress
Hair loss due to irregular progress of sleep and food needs,
Baldness problem caused by genetic structure,
Hair loss due to situations such as accidents.
LET'S GET STARTED
READY TO HAVE A REAL CHANGE?
LET'S DO THIS TOGETHER!
Get in touch
We're here to help and answer any question you
might have. We look forward to hearing from you.