AFRO
HAIR TRANSPLANT
Afro Hair Transplant
AFRO
HAIR TRANSPLANT
Afro Hair Transplant
Afro Type Hair and Beard Transplantation
The hair type carried by people of African origin is called Afro-type, and it is very difficult to remove hair follicles from people with this curly hair type. The reason for this is that it is difficult to remove the curled hair follicles located under the skin and invisible from the outside. The techniques applied to make Afro-type hair and beard look more natural and intense are more specific and require expertise. The hairpol team, on the other hand, is one of the best teams you can choose for the shedding of your afro-type hair and beard.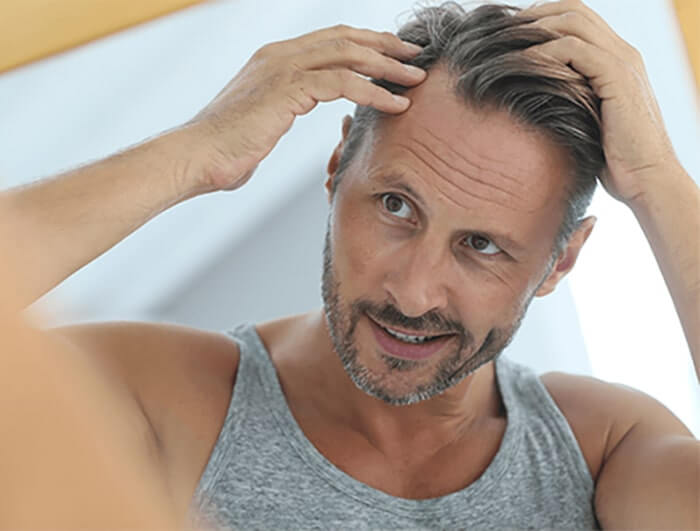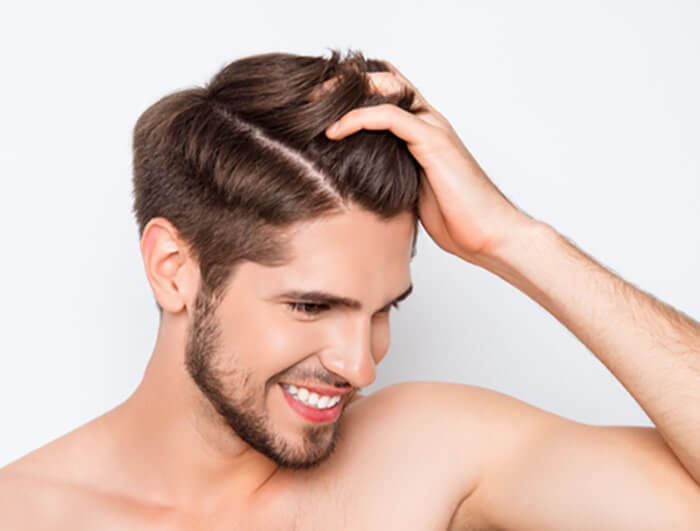 What is Afro-type Hair Transplantation?
In the early days of hair transplantation technologies, follicular hair transplantation (FUT) and follicular unit extraction (FUE) were used, but these two methods were definitely not suitable for Afro-type hair at that time. Since Afro-type hair has a curly structure and the hair follicle has a larger area under the skin, traditional hair transplantation methods cannot be used for these hair types. If traditional methods are used for Afro-type hair, the hair follicles will be seriously damaged and the vitality of the hair follicles will decrease. In addition, the difficulties experienced in the transplantation of Afro-type hair could also cause scars on the roots of the hair.
The methods that the Hairpol team will use for your Afro-type hair will reduce the risk of damaging your hair and scalp to zero, and will also prevent benefits from occurring on your scalp. Although hair transplantation for curly hair was quite challenging in the past, people with Afro-type hair can also experience a perfect hair transplantation experience thanks to the Hairpol team.
Frequently Asked Questions About Afro-type Hair and Beard Transplantation
Am I suitable for a beard transplant?
A candidate who is suitable for beard transplantation must have a sufficient number of healthy hair follicles in the donor area. Although the sufficient number may vary in general, we can say that this number is between 2000 and 2500 depending on where the target area is and how it is. If you have questions about having a beard transplant, contact the Hairpol beard transplant team for the most accurate answers.
How long does it take on average for your hair to grow back?
Ten days are required for the transplanted hair to adapt to the hair follicles. After the hair transplant procedure, you should take better care of the transplanted area in line with the instructions given to you by your hair transplant specialist. For Afro-type hair, the growth of the transplanted hair takes between 3 and 5 months, and you can reach the full result after a minimum of 10 months and a maximum of 12 months.
Is Afro-type hair transplantation a painful operation?
Afro-type hair transplant operation is not actually a painful operation. Your hair transplant specialist will definitely use local anesthesia to increase your comfort during the procedure. In addition, there are no incisions or stitches that can cause pain in FUE and DHI techniques, which are hair transplantation techniques recommended for Afro-type hair. Therefore, you will not suffer after the operation or during the operation.
Why Does Hair Loss Occur in Afro-type Hair?
Hair loss and baldness problems in men of African descent and Afro-type hair are also related to the general causes of other men. However, baldness in men is generally due to hypersensitivity to the DHT hormone. The increase of this hormone with aging and the shrinkage of hair follicles over time can result in hair loss and baldness.
The common cause of hair loss in African women is braids, weaves, buns, rollers, and cornrows. Due to these hairstyles that force the hair follicles, the hair follicles are damaged and it may be possible to lose the hair in some sensitive areas.
How Should Afro-type Hair Transplantation Be Done?
Hair transplantation procedures for women and men of African origin must be done in a way similar to the curls that people have, otherwise, a very artificial appearance may occur. In order to obtain a natural appearance, the placement angle and direction of the hair follicles should be carefully determined. After accessing the information about the hair follicles, care should be taken to ensure that the spaces between the hair follicles are wide, otherwise, the hair transplant process may result in a disaster.
But don't worry! Thanks to our Hairpol clinic, which you can choose for Afro-type hair transplantation procedures, you will easily get the hair you want, and you will not encounter any difficulties both during and after the procedure.
Which Techniques Are Used for Afro-type Hair Transplantation?
Afro-type hair transplantation is more difficult than other hair transplantation because this type of hair is curly and the area covered by curly hair at the roots of the hair is more. FUE and DHI techniques are used for the transplantation of these hair types.
FUE Hair Transplant Technique
FUE technique, which is one of the most preferred techniques for hair transplantation, is also a very suitable method for Afro-type hair. In this hair transplantation technique, hair follicles are taken from the back of the head of the people who want to have hair transplantation with a punch tool or manual punch technique, and the hair follicles are transplanted one by one to the desired areas.
FUE hair transplantation technique is also very suitable for people with Afro-type hair, it will be sufficient to use a wider applicator for hair transplantation method for people with this hair type. The reason for using a stapler with a wider applicator on the hair of people of African descent is to minimize potential damage to the hair follicle.
DHI Hair Transplantation Technique
DHI technique, which stands for direct hair transplantation, is one of the most popular techniques used for patients who want an effective hair transplant. Considering that this technique is a more advanced version of the FUE hair transplantation technique, this hair transplantation technique is also suitable for patients with Afro-type hair. In the DHI technique, a Choi implanter pen is used and the hair follicles of the patient are taken one by one with this tool. All hair follicles taken with the Choi implanter pen are automatically loaded for replanting and planting is performed in the areas desired by the patient.
It has been observed that the hair of the patients in whom the DHI hair transplantation technique is used is more vivid and the transplantation process is easier for these patients. Although many hair transplant specialists say that this technique is not very suitable for Afro-type hair, skilled hair transplant specialists can also work with this technique. However, let's say that not all types of afro-type hair are suitable for this method.
What is Beard Transplantation for People of African Origin?
As the full beard appearance has become more and more popular day by day, the number of people who want to have their beard transplanted has increased. Although the beards of people with Afro-type beards have a voluminous and curly appearance due to their genetics, some people may have sparse beards or baldness in some areas. This is a very natural situation, but baldness and sparseness in the beard can reduce the self-confidence of men. If you want to have a beard transplant on your beards with sparseness or baldness, you can benefit from Hairpol's expert beard transplant team.
Which method is used in Afro-type Beard Transplantation?
Afro-type beards have a curly structure that can be seen from the outside. Since this curly structure continues under the skin, it is more difficult to remove these hair follicles than other hair types. Ice FUE and DHI techniques are used in the transplantation of beards of people with Afro-type beards. The hairpol expert beard transplant team will choose the most suitable option for your needs and expectations.
Ice FUE Beard Transplant Technique
ICE FUE technique, which is preferred by many hair and beard transplant clinics and patients, is one of the most popular hair and beard transplant techniques. In this method, beard grafts are extracted using a punch tool or manual punch technique by incorporating more than one beard root. The extracted beard grafts are stored in a separate environment for planting in the desired area, after which the beard grafts are transplanted to the desired area and a completely natural appearance is created.
In the FUE beard transplant technique, a more natural result is obtained because the beard grafts are taken care of one by one and the beard grafts are transplanted one by one. In addition to this natural result, it is possible for your beard to look extremely lively. For Afro-type beards, the punch tool should be adjusted to fit a thicker and wider hair follicle, if these adjustments are not made for the punch machine, damage to the hair follicles of afro-type beards may occur. Thanks to this small adjustment made by the beard transplant specialist, you can have a beard that is close to perfect.
DHI Beard Transplant Technique
In this method, which is a slightly modified version of the FUE hair transplantation technique and means direct hair transplantation, a Choi implanter pen is used. Thanks to this pen, beard roots are extracted from the donor area at the same time and added to the pen's reservoir. Since this method involves planting beard roots more quickly, the vitality and success of the hair transplantation process increase.
LET'S GET STARTED
READY TO HAVE A REAL CHANGE?
LET'S DO THIS TOGETHER!
Get in touch
We're here to help and answer any question you
might have. We look forward to hearing from you.